How to RV Camp on Your Own Land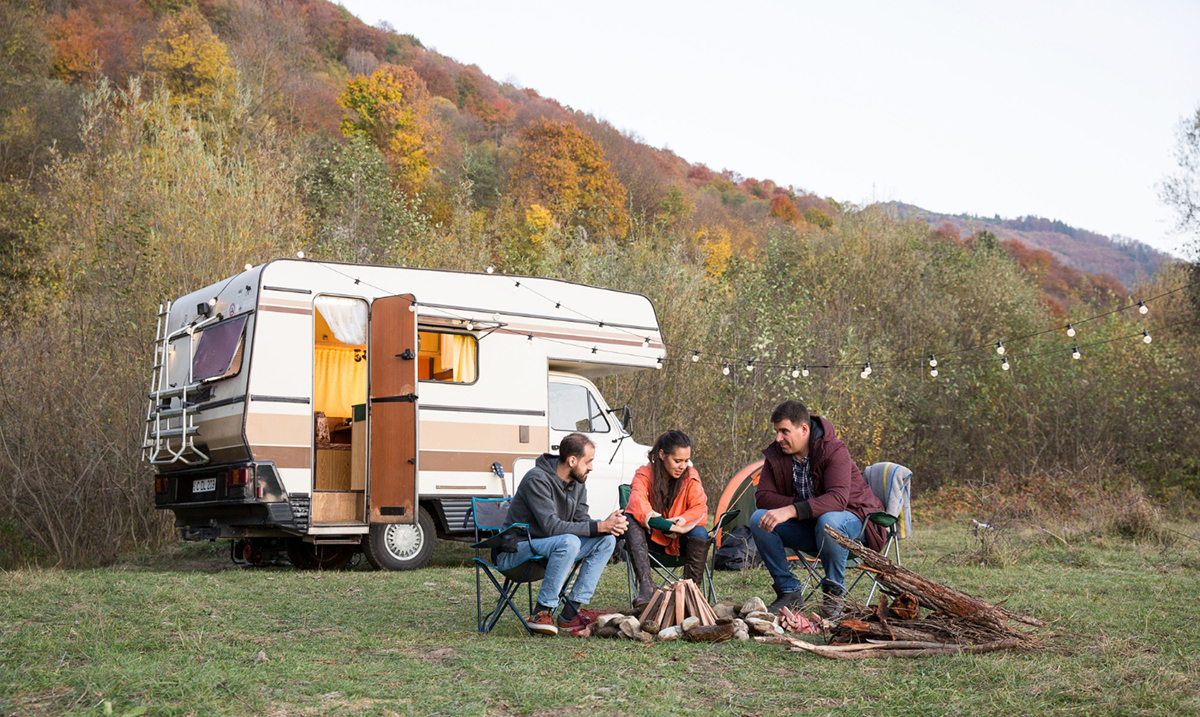 Wilderness adventure? Check. Fresh air and no amenities? Check. Saves you money on accommodations? Check.Check. RV camping on your own land is an amazing experience that allows you to be one with nature, and to do it all in the comfort of your own RV. Plus, it's one way to save money when you go on a trip and ensure that you are always safe, secure, and comfortable throughout the adventure! In this blog post, we will highlight some tips on how to RV camp on your own land.
Preparations before you go camping
Since you will be camping on your own land, you will need to make some preparations before you go. First, you will need to ensure that your RV is in top condition, with all systems such as air conditioning, heating, plumbing and water systems in good working order. You may also want to carry an extra generator for backup, if needed, and adequate fuel and water supplies that will last for the duration of your camping trip. Before you hit the road, you'll also need to make sure that you have all the necessary camping gear - camping chairs, outdoor fire pit, hiking shoes, binoculars, and anything else you might need.
Identifying where to set up your camp
Now that you have everything prepared, it's time to decide where to set up your campsite. The ideal spot would be somewhere flat and with a stable ground. You might also want to consider RV parking restrictions in your location, and other important factors such as access to water and electricity, climate, and local laws and regulations. Check with your local zoning boards to see if they require permits for long-term camping on your land. Additionally, be sure to always leave no trace where you camp, and avoid ecosystems like wetland or sensitive habitat.
Safety Tips
Always prioritize safety when camping on your land. Wild animals, bad weather, and emergency scenarios are all real possibilities. Thus, you need to be prepared for various situations by bringing extra food and water supplies, a first aid kit, and means of communication such as radios and even satellite phones. Always have an evacuation plan in place in case of severe weather or wildfire, and ensure that your RV is parked safely and securely at all times. As long as you are prepared, there is no reason why you cannot enjoy a safe and fun wilderness adventure in the comfort of your RV. Keep in mind that emergencies can happen at any time, staying alert is the key to staying safe.
Respect for your neighbors, wildlife and environment
As a RV camper on your own land, always be considerate and respectful of your neighbors and local wildlife. Avoid making excessive noise late at night so as not to disturb your neighbors, follow all the fire safety guidelines and practices. If you have any waste or trash, it is important to dispose them properly, and avoid littering the area with trash. Leave the area in at least the same condition as you found it, and protect the fragile environment by leaving natural resources like trees, wildflowers, and streams undisturbed.
Enjoy the adventure
Finally, with everything in place, it is time to sit back and completely enjoy the beauty of nature. This is the best and most amazing part of RV camping on your own land. It's an opportunity to enjoy the different landscapes, amazing sunrises and sunsets, wildlife sounds, outdoor cooking, and new discoveries! It is time to appreciate and feel thankful for the wilderness and for the opportunity to immerse yourself in it.
Conclusion
RV camping on your own land is a great way to immerse yourself in the beauty of nature. Preparing your RV, identifying the perfect camping spot, knowing about fire safety and having an emergency evacuation plan are the key steps to take before embarking on your adventure. Additionally, practicing respect for your neighbors and the environment is crucial. We hope that these tips will be useful for you to RV camp on your own land and have an incredible wilderness experience. Remember, safety first and have fun! And if you need land clearing services to prepare your campig site in Ormond Beach, contact Rogers Landworks for a free estimate.